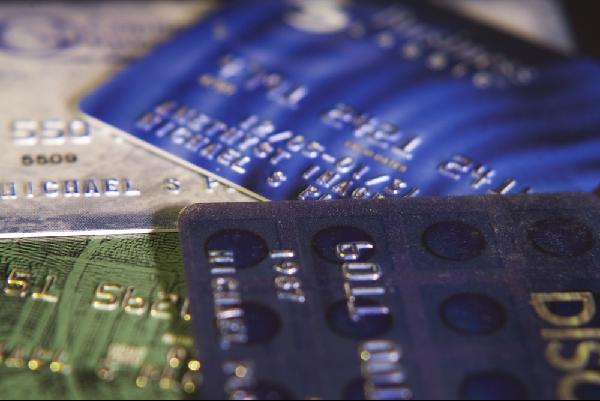 Your payment history accounts for 35% of your credit score according to Fair Isaac. The most common advice you will hear from every so called "credit expert" is make your payments on time. While this is the basics of building and maintaining a good credit score let's go way beyond that.
Each time you make a monthly payment towards your credit card balance whether on time or late your credit card issuer reports your payment to the credit reporting companies they subscribe to on a monthly basis. Every time you make a timely payment it counts as a positive point factor to your payment history. The more timely payments you make the more positive point factors that go towards your payment history therefore boosting your credit score.
There is a way to double and even triple your monthly positive point payments on one single trade line each and every month! This is done by breaking up your monthly payment to one creditor into three payments each spread over a 10 day period. For example, your minimum payment is $75 on a credit card and the due date is the 30th of each month. You would send a $27 payment for your creditor to receive on the 10th, 20th, and 30th. This would total $81 and would count towards three positive point payments to your account instead of one for that month alone. This can be done with multiple cards but be sure you are not breaking up minimum payments that are less than $75 because it really would not be worth the effort.
Your probably wondering why the extra $2 on each payment. The reason is paying more than the minimum also increases your positive point factors and increases the chances of your creditor increasing your credit limits. The more you show your ability to handle your debt the better!
Remember, by making a higher payment and increasing the amount of payments sent to your creditors the more positive action your account will report to the credit reporting agencies.
Quick Tip
This seems like a contradiction, but it really is not. Many people think that to improve their credit score, they just have to pay off some debts and close their accounts. This is not exactly accurate. There are several reasons to think carefully before closing your accounts.
First, if you close an account you need (for example, if you close all your credit card accounts) then you will have to reapply for credit, and all those inquiries from lenders will cause your credit score to actually drop.
Secondly, most credit reporting companies give high favorable points to those who have a good long-term credit history. That means that closing the credit card account you have had since college may actually hurt you in the long run. If you have credit accounts that you don't use or if you have too many credit lines, then by all means pay off some and close them. Doing so may help your credit score – but only if you don't close long-term accounts you need.
In general, close the most recent accounts first and only when you are sure you will not need that credit in the near future. Closing your accounts is a bad idea if:
1) You will be applying for a loan soon. The closing of your accounts will make your credit score drop in the short term and will not allow you to qualify for good loan rates.
2) Closing your accounts will make your overall debt balance too high. If you owe $10,000 now and closing some accounts would leave you with only $1,000 of possible credit, you are close to maxing out your credit which gives you a bad credit rating.
In the short term, closing accounts will lower your credit score, but in the long run it can be beneficial. Don't make the mistake of closing lots of credit accounts just to improve your score.
Looking to build your personal and business credit? Become a member of my Business Credit Insiders Circle and gain access to a proven step-by-step business credit building system. A system that provides you access to vendor lines of credit, fleet cards, business credit cards with and without a PG, funding sources and lenders that report to all the major business credit bureaus. Submit your name and email below for details and receive a free business credit building audio seminar ($597 value) =>

About the Author
Marco Carbajo is a business credit expert, author, speaker, and founder of the Business Credit Insiders Circle. He is a business credit blogger for AllBusiness, a subsidiary of Dun and Bradstreet and author of "Eight Steps to Ultimate Business Credit" and "How to Build Business Credit with No Personal Guarantee." His articles and blogs have also been featured in the SBA Community, American Express Small Business, Business Week, The Washington Post, The San Francisco Tribune, Scotsman Guide, Alltop, Entrepreneur Connect, and Active Rain.