Financial Education Services Review
In going through the process of writing a review about Financial Education Services I can't help but to think what a difference this company and its core service; credit restoration, has made for my business and my clients.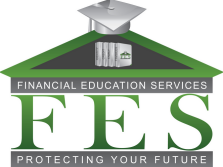 I noticed when I was writing this review there was so many unique things about this company and it reminded me why I joined as an independent agent and continued to work with this company for over 11 years.
There are so many things I like about this company that it was difficult for me to limit it to my top 4, but I thought if I spill the beans here with you it may be just what you need to decide if this is the right opportunity for you.

So let's get started.
Financial Education Services Leadership
One of the key things you should take into consideration when joining a Hybrid Marketing company (where corporate America meets entrepreneurship) is the leadership. I have had the privilege of personally knowing both owners Parimal Naik and Mike Toloff for well over 15 years and these men have the integrity, expertise and leadership that a business requires to actively grow and achieve phenomenal success.
When you look at the organizational leadership in Financial Education Services it is truly first class. Executive trainers and leaders such as Greg Amerman and Joe Locke say it all. All of the leaders are actively growing right now and are using world class training and today's top techniques to grow their businesses.
Financial Education Services Core Service: Credit Restoration
How would it be to offer a service that 9 out of 10 people need, will always be in demand and is recession proof?
How would it be to represent a service that is all over the news and the mass media is helping you promote the need for your service?
How would it be to have a service that everyone knows of someone who needs it?
How would it be to work with a service you wouldn't mind sharing with anyone and everyone?
How would it be to work with a service that is professional and is attractive to professionals?
Only a handful of Hybrid Marketing companies have a service you could talk about like this.
Financial Education Services is definitely one of them. It's amazing to hear the stories of people whose lives have changed as a result of our credit restoration service.
Financial Education Services Compensation Plan
FES has the best Compensation Plan I have ever seen. I know that's quite a bold statement to make but there is simply no other comp plan that pays the way this does. Most companies only reward the very few at the top (like corporate America). FES pays extremely well for those people just starting out.
They took all the best parts of compensation plans in the industry and rolled them into Financial Education Services Compensation Plan. From direct commissions, Fast Track Bonuses, Level Overrides, Customer Acquisition Bonuses, Infinity Bonuses, Generation Bonuses, Global Profit Sharing Pool and much more!
Financial Education Services Training System
As you know success in the hybrid marketing industry is all about duplication. It's not about what you can do; it's what you can duplicate. What I absolutely love about FES is the first class Secrets of Success Training System (FES University).
You don't have to spend countless hours training others on your team or conduct training calls or schedule meetings for training. The system trains your people! All you have to do is focus on getting your people to the trainings! It's that simple.
The FES Executive Trainers travel all over the country conducting Secrets of Success trainings to train agents on how to succeed in FES and in business. It's a two day nuts & bolts, intensive and life changing event that all new agents can register for. There's no rah-rah session or dancing on tables it's hard core training for the serious FES entrepreneur.
Thinking about joining Financial Education Services? Submit your name, email and phone number below to view the full FES Opportunity Presentation =>

About the author
Marco Carbajo is a business credit expert, author, speaker, and founder of the Business Credit Insiders Circle. He is a business credit blogger for Dun and Bradstreet Credibility Corp, the SBA Community, and AllBusiness.com. His articles and blog; Business Credit Blogger.com, have been featured in American Express Small Business, Business Week, The Washington Post, The San Francisco Tribune, Scotsman Guide, Alltop and Entrepreneur Connect. You can also find Marco on Google+.